The name of this cemetery is somewhat deceptive. It implies the presence of a village or business center that did not exist near this spot. Nonetheless, this area was settled at a very early date in the county's history. George Stickney staked his claim in the vicinity in late 1835 and returned in 1836 with Samuel Terwilliger to build the first house in Nunda Township.
William Holcomb settled here with his family shortly thereafter and helped build the township school in 1838. These men men and their families are buried in this historic graveyard. There are very few records of the early burials here, Nunda Township, which has been in charge of the cemetery since 1972, has tried to create records from the headstones and any other documents that have been available. The earliest known burial was the firstborn child of George Stickney, who died in 1941. Virtually all the early interments that are here were citizens who lived in the neighborhood, Most were related by blood or marriage, giving us some sense of history for this part of the county.
The individual continuing to attract the most curiosity over the years is George Stickney. He appeared in the county well before any government survey work had been done, and before whites were legally allowed to stake their claims. His first wife Sylvia bore him ten children, of whom only three survived to adulthood. Two years after Sylvia's death, he remarried at the age of 72. However, it was his devotion to spiritualism that has provoked the most attention. Briefly, it was based on the idea that there was comfort to the people that had lost so many children. Spiritualists can be recognized by distinctive notations on their gravestones, such as "passed to spirit life" and "born into the morning land". George Stickney's belief was so strong that he had his house built with no square corners to allow the spirits free movement. That distinctive home still stands today, and now serves as the Bull Valley Village Hall. It continues to attract visitors from throughout the area.
This information was provided by: McHenry County Illinois Cemeteries, Vol. IV: Southeast Townships, Crystal Lake, IL. Mchenry County Illinois Genealogical Society. 2000.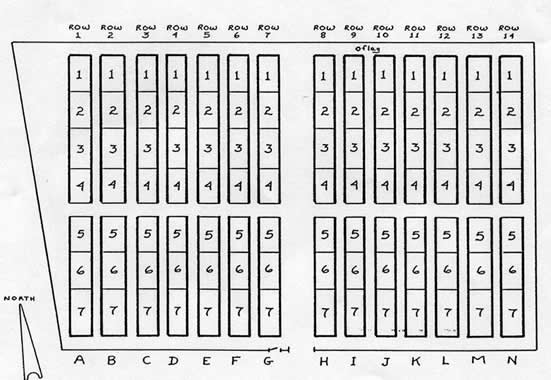 Sign up for our E-Newsletter